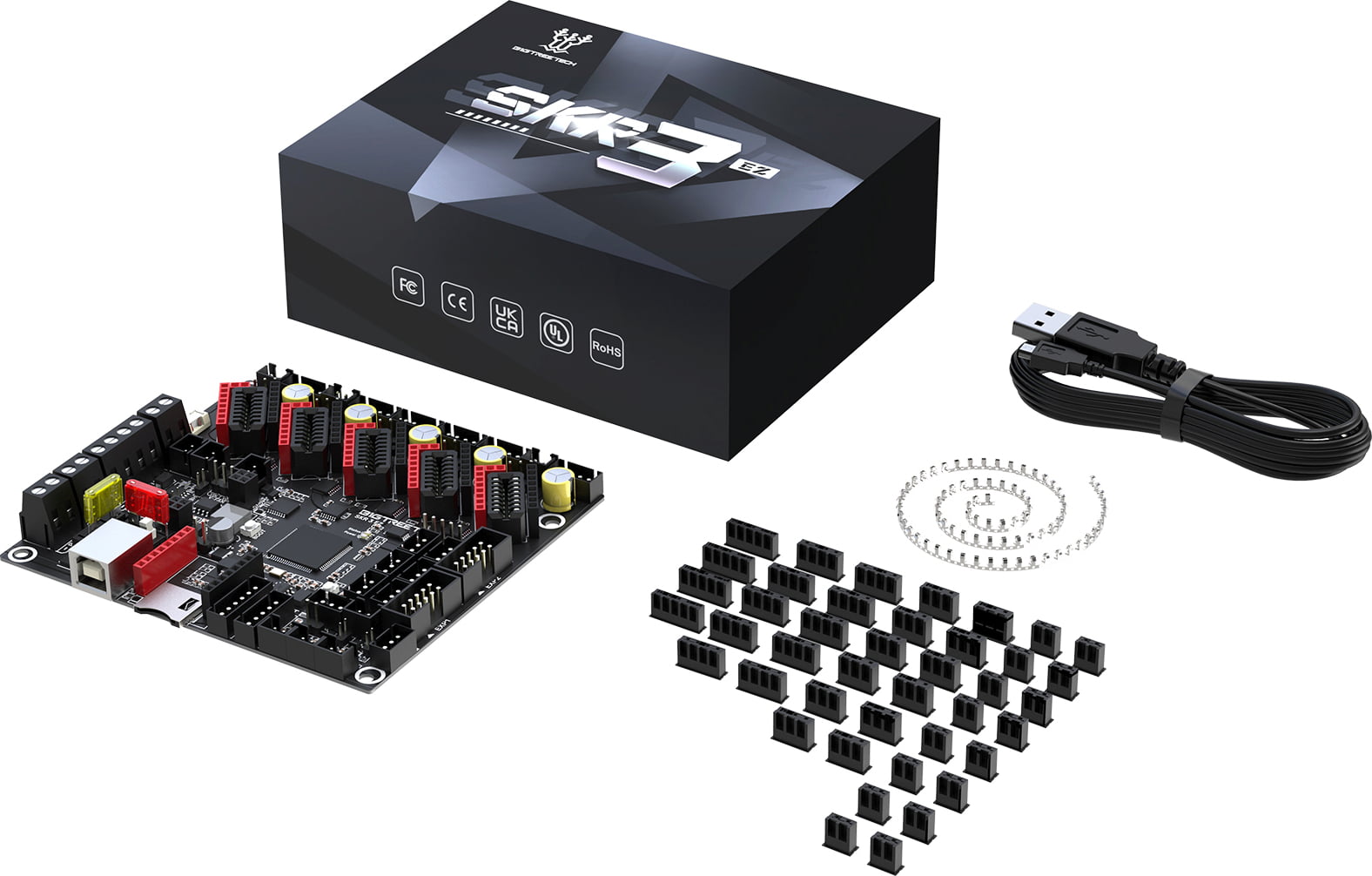 480Mhz ARM Cortex-M7
BIGTREETECH SKR 3 EZ uses a 32-bit ARM Cortex-M7 series STM32H743VI chip with a core frequency of 480MHz, providing enough performance to handle even the most demanding user interfaces while enabling stutter-free printing.
Higher Motor Driver Voltage – Faster print speeds
The motor driver voltage of up to 48V can be set using jumpers. However, 48V is only supported when using TMC5160 Pro drivers.
SKR 3 EZ compared to SKR 3
Function
SKR 3 EZ
SKR 3
Core frequency
480MHz
480MHz
Output current
5A
5A
Fan interfaces
3 CNC fans, 3 normal fans
3 CNC fans., 2 normal fans
Motor voltage
DC12V-DC48V
DC12V-DC24V
Supported Drivers
EZ5160/2209/2208/2225/2226/2130/6609

TMC5160/2209/2225/2226/2208/2130

TMC5160/2209/2225/2226/2208/2130/ST820

LV8729, DRV8825, A4988, etc.

EZ driver support
Yes
No
Optional CNC fan voltage
Yes
Yes